Hallmark Santa and Bumble Itty Bitty Giveaway
By Alisha Rosenthal
In Giveaways
Nov 24th, 2014
1 Comment
1651 Views
Hallmark Santa and Bumble Itty Bitty Giveaway
Hallmark and Rudolph the red nosed reindeer are a BIG part of Christmas. Who hasn't seen Rudolph? We love getting hallmark ornaments to cherish the memories. One of my children's favorite is a toddler stacking blocks. The bottom is a button you push and the blocks all fall down! One problem is that my toddler wanted to play with it too!
Hallmarks Itty Bitty's are perfect for those toddler hands to mangle! The Santa and Bumble are adorable! I can't wait to get the rest of the set! My daughter is attempting to collect them all! I was going to give these adorable little guys to my grandson but my daughter snagged them up before he even saw them.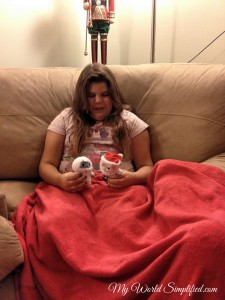 Hallmark is so awesome that they are going to giveaway a set of these adorable Itty Bitty's, the santa and Bumble characters! Isn't that wonderful! Yet another reason to love hallmark at this time of year! Although their cards and everything else are great all year, the Holiday Season is extra special.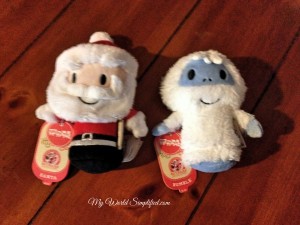 To enter for your chance to win the adorable Santa and Bumble Itty Bitty's you must fill in the Rafflecopter entry form below! Best of Luck! The giveaway will run from November 24 through December 7, 2014 and is open to US residents, ages 18 and older. Entries will be verified. Winners will be notified via email (consider adding myworldsimplified@gmail.com to your safe list) – winner will have 48 hours to respond and claim prize or another winner will be selected.
Related Posts By Category
1 Comment to "Hallmark Santa and Bumble Itty Bitty Giveaway"